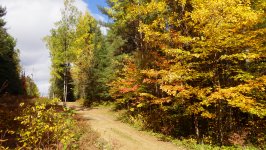 Back Home in Canada
Log#: 235
He have spent summer and fall at home in Canada, where we took few road trips, met with friends, stayed at our cabin in the woods "up north", and just lived "normal" live on the land.
Sailed regattas at the Whitby Yacht Club.
I also had worked on a contract a little and had a chance to catch up on some of my projects.